VILLENEUVE-LÈS-AVIGNON
On the other side of the Rhône…
A medieval town on the banks of the Rhône opposite Avignon, Villeneuve-lès-Avignon is dominated by the imposing Saint-André fort, which stands on top of a hill and has well-preserved 14th-century ramparts. Open to visitors, it is also possible to discover the Saint-André Abbey and its remarkable gardens.
The charterhouse of Villeneuve-lès-Avignon shelters peaceful cloisters and an artistic center.
Works of religious art are exhibited in the Pierre-de-Luxembourg museum.
Abandoned in the 15th century after the departure from the papal court, the city retains some treasures very popular with lovers of history and Art, such as the ivory virgin of the 14th at Notre-Dame church, the coronation of the virgin by Enguerrand Quarton at the Pierre museum in Luxembourg, the mural in the Chapel of the Hall of Mirrors by Matteo Giovannetti, at the Chartreuse du Val de Bénédiction, and of course the Tomb of Pope Innocent VI.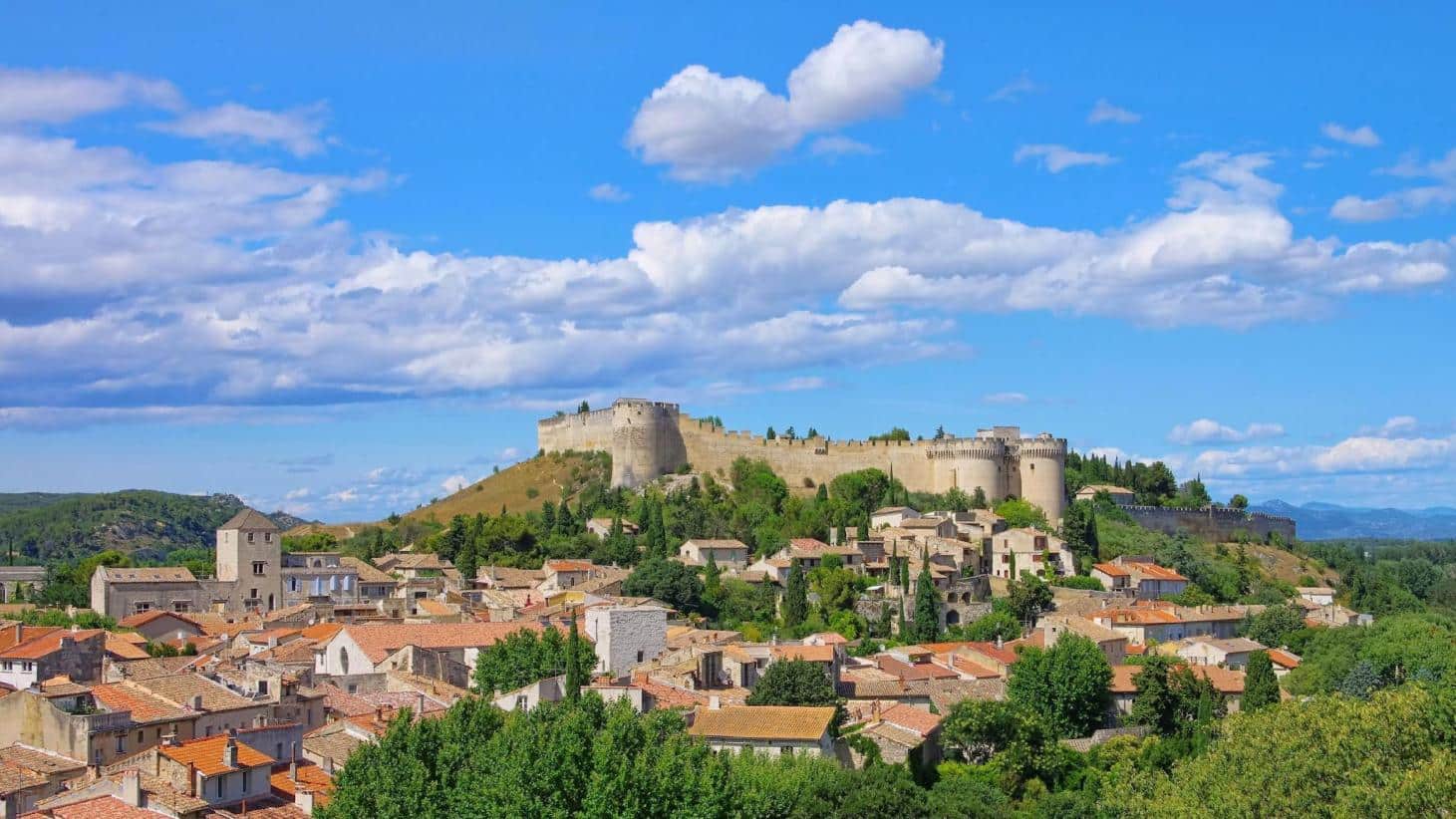 Villeneuve-lès-Avignon remains, thanks to its hilly geomorphology and its architectural beauty, a very coveted place to visit, especially by the people of Avignon.
They are delighted to enjoy, a few steps from the city, a classified natural and historic panorama: you can admire the Mont du Ventoux, the Alpilles, the Rhône, the statue of the Golden Virgin on the Doms rock and the Palace of the Popes.
Villeneuve lès Avignon is a very pleasant city to discover on market days: a Provencal market is held there every Thursday, and Saturdays are reserved for flea markets – where you can taste Bouzigues oysters.
Delicatessens and open-air Provencal brasseries line the cobbled streets.